We'll do the running around so you can
Stay on Site (SOS) saves you time and labour fetching short orders and ensuring an uninterrupted workflow. The concept is similar to Uber, but with utes and trucks instead of standard cars, servicing Melbourne's inner and outer suburbs, with a focus on the construction industry.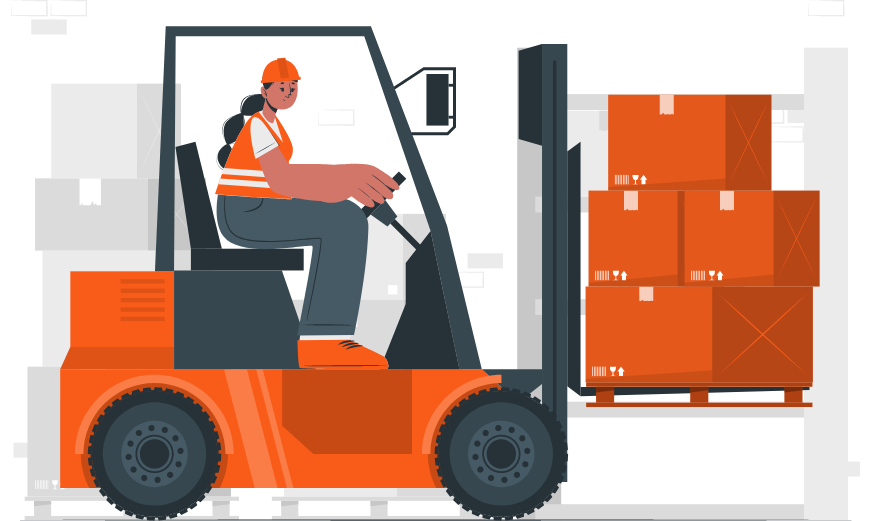 Most builder and contractors lose time, money and work tempo

by leaving their job sites for some off-site work, such as chasing missing orders. We are here to prevent that from happening! We will deliver your order from your supplier to your construction site within an hour or the same day!

Give Us a Call/Drop Us a Message
We are always online to answer your calls and messages

Tell Us About the Delivery
Tell us where to pick up the items or what you need

State Your Address
Send us the address of your construction site and we'll be there!
Stay on Site is all about convenience and making your day as productive as possible. Depending on your needs and preferences, you can choose from any of our delivery options.
"from $25 for the first 10km"
Time: The cut off time for this is 11:00 am
Distance: Additional $2.5 per km for deliveries over 10km
"from $50 for the first 20km"
Time: Cut off time for this is 11:00 am
Distance: $50 for 1-20km, $90 for 21-35km, $125 for 36-50km, $175 for 51-70km
Time: 1-2 hour delivery + GST
Distance: Up to 20km from pick up location
Time: Delivery time 3-4 hours
Distance: From 21-35km
We are on-call and deliver-in-an-hour service. We offer flat rates that are not based on material size or weight. We can pick up any tool, equipment, hire item, or building material that is urgently needed, and deliver it to the job site in an hour or the same day.
We have vast experience working with a number of clients in the construction sector. For years, we have been delivering construction materials and supplies in different areas of Melbourne, knowing the ins and outs of the city. So, you can sure count on us to reach your pick up and drop off locations on time! Our fleet of vehicles is well-maintained, and all our drivers are highly experienced.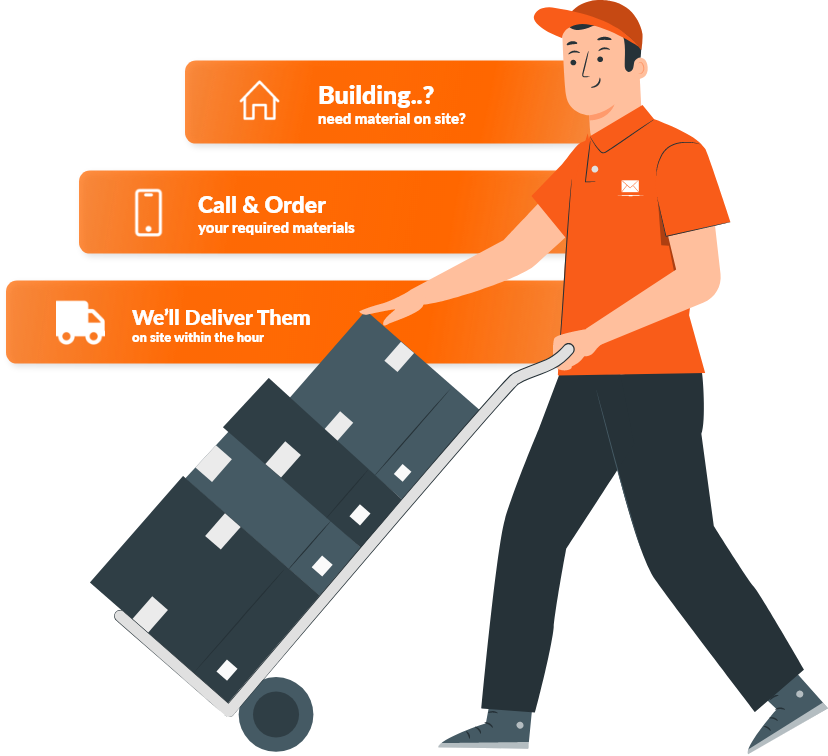 I have used SOS a number of times and they set the standard in customer service. In a market where we require items to be picked up and delivered mostly on an urgent same day basis they never fail. I wouldn't use anyone else to pick up and deliver my items.
Stay on Site is a God sent service during any type of build, DIY project or renovation. Also a go-to when the equipment/furniture you just bought doesn't fit your car/boot/trailer and the store you bought it from can't get it out to you for another 2 days. Timely and affordable delivery every time.
We would love to answer any questions you may have about our service. We have answered a few of the most common ones. Feel free to reach out to us if you have any other questions!
Who are your major clients?
We work with builders, supplies and tradies. We are all about providing our clients with urgent delivery of materials and hardware on to their construction site whenever they need it.
How can I call you when I need an urgent delivery of materials?
The quickest way to contact us is to dial 1300 148 821. But you can also send us an enquiry through our website.
Where do you currently deliver?
We deliver to construction and job sites all around metropolitan Melbourne including all new building estates.
How do you transport supplies and materials of all sizes all over Melbourne?
We have a fleet of utes and trucks of different capacities, all ready to deliver your materials and supplies on time, wherever you ask!
How long does it take for the materials to get delivered?
You can choose from our standard, urgent and express deliveries.
A Standard Delivery is made within 20 km of the pick up location.

An Urgent Delivery is also for construction sites within 20km of the pickup location but with a turnaround time of 1-2 hours.

Express Deliveries are for distances greater than 20km, with a turnaround time of 3-4 hours.
Delivery time starts from the instant the material is picked and ready to be loaded by your supplier.